Leadership

Meet

Our executive team

DAVOLIN's leadership team is comprised of the most knowledgeable people
in the industrial keyboard industry. With foresight, experience, vision,
commitment, and complete integrity, they have built a company that is
dedicated to the success of their employees and clients.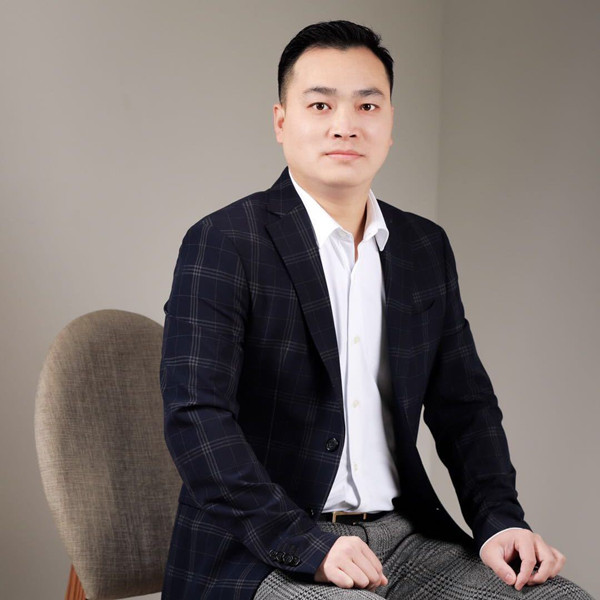 Joe
Chief Executive Officer

"People only really flourish when they are able to work as a team."

As CEO, Joe's focus is to enhance the performance of the industrial keyboard business to benefit clients, employees, and local community. He believes industrial keyboard deserve sustainable production and value-added service. Joe has established himself as a strong and successful leader, serving as a chief operating officer during 2010 and playing a leading role in the growth of the Davolin's industrial keyboard business in Shenzhen, China.

Prior to that role, he served as a loyal leader, as well as a easy-going mentor to all Davoliners. Today, he is overseeing the creation of new style industrial keyboard possibilities, he is building up a supply chain to better serve our clients, and he is leading the local economy through a significant organic and acquisition-based growth.

Crystal
Chief Operating Officer and Chief Explore Officer
"Win-win is a belief in DAVOLIN. It's not your way or my way, it's a better way, a higher way."
Crystal Wu joined Davolin as COO in 2010, bringing more than 10 years' supply chain experience in the industrial keyboard industry. As a future explore officer to countless domain manufacturing companies, Crystal foresees the future of industrial keyboards and brands, and most importantly, the rapidly-changing needs of our customers.

Since joining DAVOLIN, Crystal has constructed the full supply chain of industrial keyboards and implemented strong management focussed on quicker product supplies. In her words – It's our responsibility to bring the best industrial keyboard products to global brands, and anything beyond to improve their brand value. .

Kevin
General Manager
"A satisfied customer is the best business strategy of all."

Kevin joined DAVOLIN as General Manager in 2018, taking on the role of improving efficiency and increasing profits while managing the overall operations of the company. In this role, he is responsible for overseeing sales efforts comprehensively and globally.

As an industry veteran, Kevin manages the team to develop sustainable and scalable revenue growth. he brings strategic thinking and a value-selling framework to drive collaboration and alignment across the Davolin team. With a core focus on service, his teams are always able to attract new customers and provide them with notch-top services in the industrial keyboard industry.

Wincent
Electronics engineer
Bringing your ideas and innovations to life.

Wincent is a member of the electronics development team at DAVOLIN. In his role as an electronics engineer, his focus is to design and optimization of keyboard PCB boards according to customer requirements, work with other engineers to add custom behavior, and Ensure that PCB can meet complex industrial environments and be compatible with various industrial equipment.

His interest in creativity and data analysis has resulted in a unique ability to develop new solutions for complicated problems. he actively sought out requirements, willingly took on new assignments that were beyond his prior experience, and delivered strong, useful, and well-thought-out systems. He would be a strong and welcome member of any team.

Tong
Production Manager
"Our organization is incredibly people-oriented. There is great respect and appreciation for every single employee. This is one of the reasons I love working here."

Tong is the Production Manager at DAVOLIN where he is responsible for production management and statistics services. Tong oversees a team of professionals and works to maintain a culture of continuous professional improvement and client service innovation.

Tong joined davolin's growing production department in 2012. During her time here at DAVOLIN, Tong has made significant contributions to ensure we meet the expanding needs of our clients while maintaining our policy of effective and timely delivery of products.

Message
If you have any suggestions or question for us.Please contact us.