Quality Control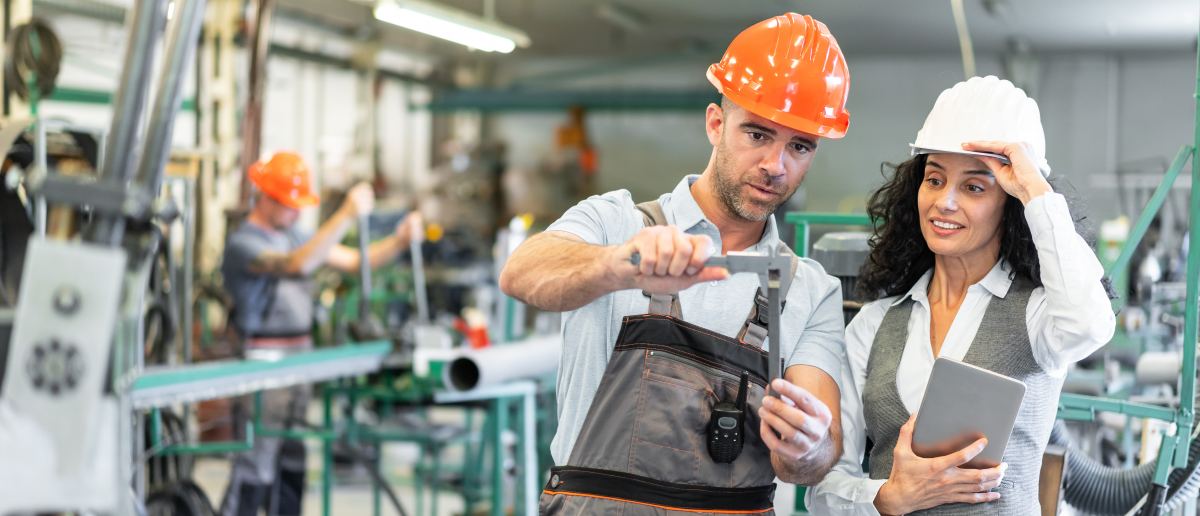 Choice of the Best Raw Material
Selecting the best raw materials for industrial keyboards is a strategic decision that directly impacts the keyboard's performance, reliability, safety, and long-term cost-effectiveness. It is a critical aspect of delivering a high-quality product that meets the demands of industrial users.

►Hardware
Stainless Steel:
♦Grades: 304, 316
♦Thickness: 0.3mm, 0.5mm, 1.0mm, 1.2mm, 1.5mm, 2.0mm, 2.5mm
♦Processing Methods: Laser cutting, die stamping, CNC machining
♦Surface Finishes: Brushed, fish scale pattern, electrophoresis, spray painting, silk screen printing, etching, laser printing, UV printing
Aluminum Material:
1. Grades: 6061, 6063, 6065
2. Thickness: 1.5mm, 2.0mm, 3.0mm
3. Processing Methods: Laser cutting, die stamping, CNC machining
4. Surface Finishes: Brushed, oxidation (regular oxidation, anodized oxidation), spray painting, silk screen printing

Product Features:
1. Steel Balls: Made from 304 stainless steel material, featuring a corrosion-resistant and rust-resistant bright surface. Available in diameters of 36mm, 38mm, and 50mm.
2. Aluminum products are lighter compared to those made from stainless steel.
►Plastic:
Regrind Material (Injection Molding):

AS Material: Used for our LCD screen protectors. It offers higher impact strength and excellent heat resistance, oil resistance, and chemical corrosion resistance. It is less prone to internal stress cracking and has very high transparency. Its softening temperature is higher compared to PS, and it has better impact resistance.

PC Material: Used for our transparent base covers. It has high strength, fatigue resistance, and dimensional stability. It has a temperature index of 120~140℃. It can degrade when exposed to water at high temperatures (caution required in high-temperature, high-humidity environments). It exhibits excellent insulation properties (it can maintain electrical performance stability even in humid and high-temperature conditions, making it an ideal material for manufacturing electronic and electrical components).

ABS Material: Used for our trackball housings. It is a thermoplastic high-molecular structural material with high strength, good toughness, and easy processability. It has an opaque, ivory-colored appearance as granules, and its products can be molded into various colors with a high gloss.

Flame-Retardant ABS Material: Used for our 25mm trackball housings. Flame-retardant ABS plastic material has good impact resistance, heat resistance, low-temperature resistance, resistance to chemical agents, and excellent electrical properties. It is also easy to process, has stable product dimensions, and a good surface finish. It can achieve UL94 V-0 or 5-VA flame-retardant ratings. Flame-retardant ABS plastic material is widely used in computer and electrical equipment enclosures, automotive interior and exterior components, small kitchen appliances, toolboxes, vacuum cleaner housings, and more.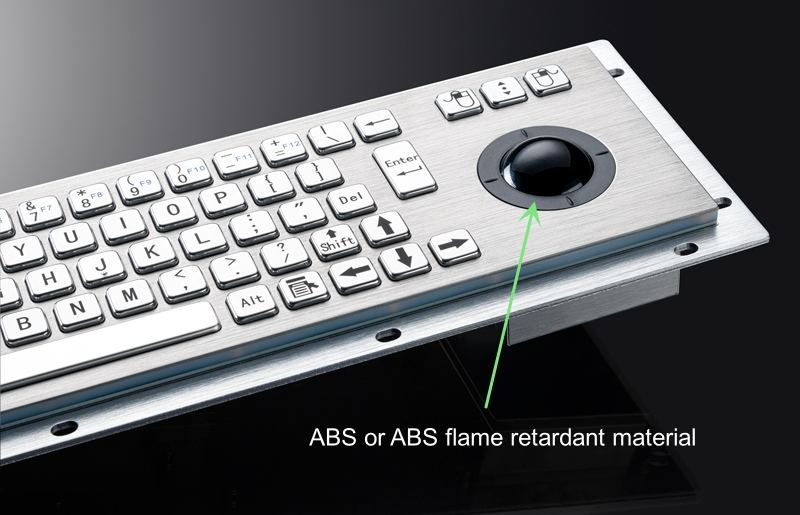 Sheet and Rod Materials (CNC Machining and Laser Cutting):
Acrylic (PMMA - Polymethyl Methacrylate): Used for our transparent base covers, LCD screen protectors, some product liners, and padding.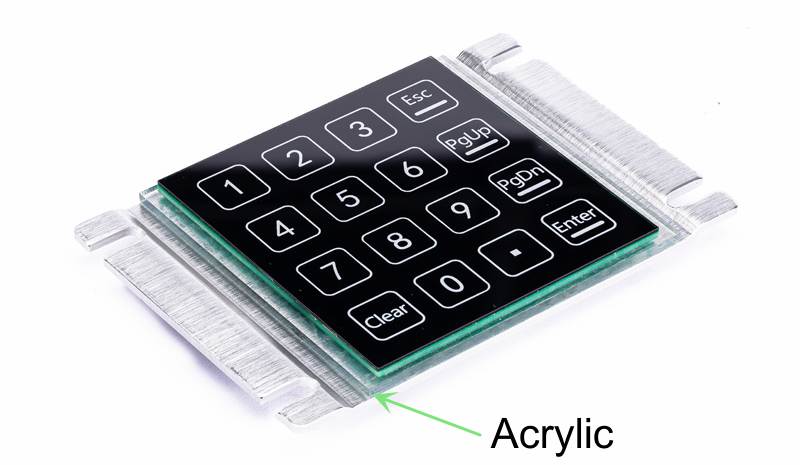 Acrylic, also known as PMMA or plexiglass, is a transparent thermoplastic material. Its chemical name is polymethyl methacrylate. It is often referred to as "organic glass" due to its transparency and light-transmitting properties, similar to glass.

Acrylic is an early-developed and important thermoplastic material with excellent transparency, chemical stability, weather resistance, ease of coloring, and ease of processing. It is widely used in construction, furniture, and sanitary ware products.

Acrylic products can be divided into cast sheets, extruded sheets, and molded plastics.

Key characteristics of acrylic:
1. Crystal-clear transparency with a light transmittance of over 92%, providing soft and clear vision. Dyed acrylic also has excellent color rendering.
2. Excellent weather resistance, high surface hardness, surface gloss, and good high-temperature performance.
3. Acrylic sheets are easy to process and can be thermoformed or mechanically machined.
4. Transparent acrylic sheets have light transmittance comparable to glass but only half the density. They are less prone to shattering and do not form sharp shards like glass when broken.
5. Acrylic sheets have wear resistance similar to aluminum, good stability, and resistance to various chemical corrosions.
6. Acrylic sheets are suitable for printing and spraying, offering ideal surface decorative effects with proper printing and spraying techniques.
7. Flame resistance: Acrylic is not self-igniting but is classified as a flammable material and does not possess self-extinguishing properties.
3. Teflon (Polytetrafluoroethylene - PTFE): Used for the dust seals of our trackball mice.
Non-Stick Properties: Almost all substances do not adhere to PTFE coatings. Even very thin films exhibit excellent non-stick properties.
Heat Resistance: PTFE coatings possess excellent heat resistance and low-temperature characteristics. They can withstand short-term exposure to high temperatures up to 300°C and can be used continuously between 240°C and 260°C. PTFE exhibits remarkable thermal stability; it remains non-brittle at freezing temperatures and does not melt at high temperatures.
Low Friction: PTFE coatings have a low coefficient of friction. The friction coefficient may vary during loaded sliding, but it typically falls within the range of 0.05 to 0.15.
Water and Oil Repellency: PTFE coatings do not adhere to water and oil, making them resistant to solutions during operation, such as those with minor amounts of contaminants.
Wear Resistance: PTFE coatings exhibit excellent wear resistance under load. They combine wear resistance and non-adhesion advantages under a defined load.
Corrosion Resistance: PTFE is highly resistant to chemical attack, with almost no effect from most chemicals, except for molten alkali metals, fluorine-based media, and sodium hydroxide at temperatures above 300°C. It can protect components from various types of chemical corrosion, including strong acids (including aqua regia), strong oxidizing agents, reducing agents, and various organic solvents.
PEEK: used for our D-89105 buttons.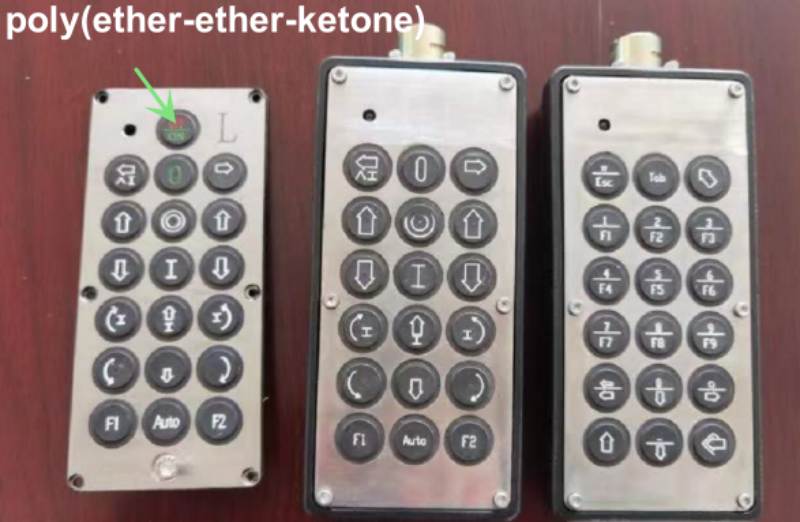 It offers resistance to corrosion and aging, is resistant to dissolution, and performs well under high-temperature, high-frequency, and high-voltage electrical conditions. It combines toughness and rigidity, meets precise dimensional requirements, and withstands radiation, wear, and corrosion. It is resistant to hydrolysis, maintaining excellent properties even under high-temperature and high-pressure conditions. It is a lightweight alternative to metal for optical fiber components, provides good wear resistance, and exhibits anti-static insulating properties. It meets high mechanical strength requirements and has low smoke and toxic gas emissions.
PEI: used for D-7501 and D-7502 buttons.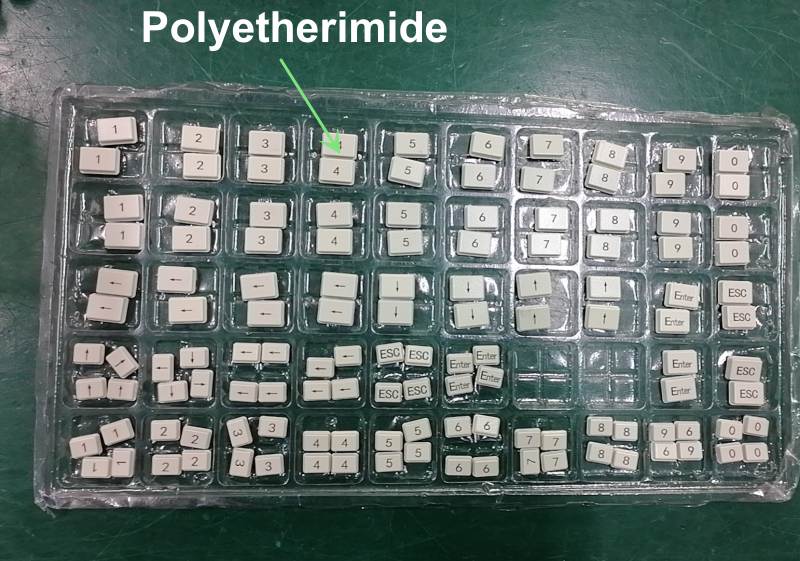 1. PEI is characterized by its high strength, rigidity, wear resistance, and dimensional stability at high temperatures.

2. PEI is an amber-colored transparent solid with inherent flame resistance and low smoke emission without the addition of any additives. It has an oxygen index of 47% and a UL94-V-0 flame rating.

3. PEI has a density ranging from 1.28 to 1.42 g/cm³, a glass transition temperature of 215°C, and a heat deflection temperature of 198-208°C. It can be used long-term at temperatures between 160-180°C and intermittently at higher temperatures up to 200°C.

4. PEI exhibits excellent mechanical strength, electrical insulating properties, radiation resistance, high and low-temperature resistance, and fatigue resistance. It can be enhanced through the addition of materials like glass fiber, carbon fiber, or other fillers for modification.

5. It has high-temperature resistance (HDT exceeding 200°C) and a continuous use temperature exceeding 170°C.

6. PEI demonstrates outstanding flame resistance with an oxygen index greater than 4.7, low smoke emission, and UL94V-0/5V ratings. No flame retardants need to be added.

7. PEI offers stable electrical performance with consistent dielectric constants, dielectric loss, and high dielectric strength across a wide range of frequencies and temperatures.

8. It has excellent chemical resistance and radiation resistance properties.
►Silicone:
Types of Silicone: Silicone can be categorized into two types: organic silicone and inorganic silicone.

Silicone Grades: There are two main grades of silicone: Grade A and Grade B.

Grade A: Food and medical grade.
Grade B: General industrial grade.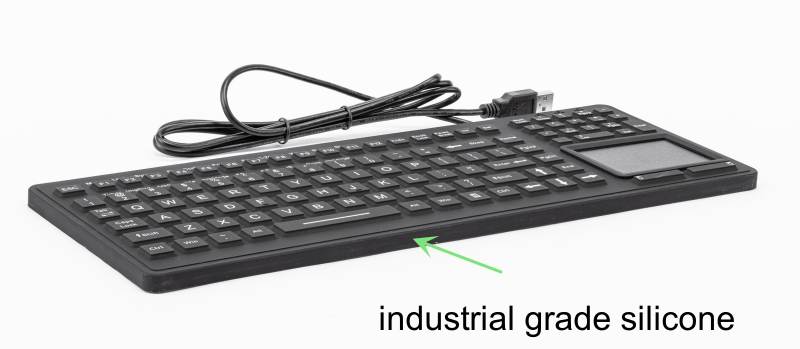 Processing Techniques:

Compression Molded Silicone Products: These are typically produced by placing solid silicone raw material, along with a curing agent, into a high-temperature mold and applying pressure using a curing machine. The high temperature and pressure result in the solidification and shaping of the silicone product. The hardness of compression molded silicone products usually falls within the range of 30°C to 70°C. The color of the product can be adjusted using color paste according to color codes. The shape of the mold determines the final shape of the compression molded silicone product. This method is widely used in the silicone industry.

Extruded Silicone Products: These are typically produced by extruding silicone through a machine to form the desired shape. Extruded silicone products often have a long, tubular shape and can be cut to the desired length. However, the shapes that can be achieved through extrusion are somewhat limited. Extruded silicone products find extensive use in medical devices and food machinery.

Liquid Silicone Products: Liquid silicone products are created through injection molding of liquid silicone. These products are soft, and their hardness can range from 10°C to 40°C. Due to their flexibility, they are widely used in applications such as simulated human organ models and medical silicone breast pads.
---

Our keyboard testing standards and certificate
Involve conducting 13 tests to produce high-quality and reliable industrial keyboard and mouse products.
Below are some of them
Message
If you have any suggestions or question for us.Please contact us.